Leslie Starr Heimov
Executive Director
(323) 980-1537
Leslie Starr Heimov, Executive Director, has been with the Children's Law Center of California (CLC) since 1992. She began her legal career at CLC as a staff attorney, providing direct representation to parents and children in the dependency system, and later moved to a supervising attorney position. In 2004, Ms. Heimov became CLC's first Policy Director, responsible for CLC's legislative and policy agendas. In 2007, Ms. Heimov was named Executive Director and under her leadership, CLC expanded its programs to include representation of children in Los Angeles, Sacramento, and Placer counties utilizing a multidisciplinary model of representation. She has worked tirelessly to promote best practices for multidisciplinary legal representation and improve outcomes for children and their families in the child welfare system.
Susan Abrams
Deputy Director
(323) 980-1552
Susan Abrams is CLC's Deputy Director. Ms. Abrams started in 2005 as an Equal Justice Works fellow and then worked as a staff attorney with a caseload of several hundred clients. She transitioned to focus on macro level policy work in 2011 and was responsible for developing and implementing CLC's public policy priorities and legislative advocacy. Ms. Abrams has worked on over 20 pieces of legislation on such topics as extended foster care, relative placement, preserving sibling relationships and supporting young parents in foster care. She also managed the training program at CLC and provides child welfare related trainings throughout the state. Ms. Abrams co-founded and serves as Board President for Happy Trails for Kids, a non-profit that provides overnight summer camp for children in foster care. In her new role, Sue will expand her reach and advocacy targeting meaningful system reform and best practices.
Brenda Dabney
Northern California Regional Director
(916) 520-2003
Brenda Dabney is the Northern California Regional Director at the Children's Law Center of California and leads a team of attorneys, social work investigators, and advocates in the representation of more than 2,500 clients of CLC. Based in the Sacramento office, Ms. Dabney originally joined the organization in 2001 representing children and youth in Los Angeles County serving as trial counsel on several high-profile cases before becoming Supervising Attorney and then Director upon the opening of the Sacramento office in 2011. During her time in the Los Angeles office, she previously served as State Policy Coordinator for the Home At Last project, an initiative funded by the Pew Commission on Children in Foster Care established to implement important federal reforms in the child welfare system nationwide including the Fostering Connection to Success Act implemented in 2008. In her current capacity as a member of CLC's Executive Team, she also oversees grant writing and legislative advocacy on behalf of all CLC clients in California. She is a passionate advocate and was named a Certified Child Welfare Specialist by the National Association of Counsel for Children in 2006 and is also an alumnus of the National Institute for Trial Advocacy Teacher Training Program providing trial skills training to other dependency attorneys.
David Estep
Southern California Regional Director
(323) 980-7700
David Estep joined the Children's Law Center of Los Angeles in 1994, serving first as a staff attorney representing both children and parents in juvenile dependency cases and subsequently working as writ attorney and attorney supervisor. In his current position, Mr. Estep primarily focuses on identifying areas for growth, improved practice, smarter more efficient practice and increased collaboration, consistency, and accountability. He also participates in community partnerships within the greater Los Angeles child welfare community. Mr. Estep currently serves on committees working with community service agencies and tort representation for juvenile dependents while also assisting other court-appointed dependency law firms around the state.
Phyllis Stricklan
Director of Diversity, Equity, and Inclusion
(323) 980-1700
Phyllis Stricklan joined Children's Law Center in 1998 as a staff attorney where she was later promoted to Supervising Attorney, and in 2010, became Firm Director. A Child Welfare Law Specialist, Ms. Stricklan's many years of experience in dependency includes representing youth in the County of San Bernardino. In addition to her legal background, she is also a Registered Nurse, and in that capacity she has been employed as a Head Nurse, Clinical Nurse Specialist and assistant professor of mental health nursing. Ms. Stricklan was honored as part of National Foster Care Awareness Month and the 2nd Annual Brightest Star Awards in 2012 as an "outstanding, unsung hero" dedicated to serving the needs of abused, abandoned, and neglected children in a leadership capacity in the Inland Empire (San Bernardino & Riverside Counties) and Pomona Valley (Los Angeles County). In 2017, Ms. Stricklan received the Game Changer Award from Project Fatherhood at the Children's Institute, and in 2019, presented at The International Coalition for Children with Incarcerated Parents (INCCIP) at the University of Hudersfield in England. She serves on the Steering Committee of the Los Angeles County Eliminating Racial Disproportionality and Disparity workgroup. For the past several years, Ms. Stricklan has taught an educational program for family and friends of individuals with mental health conditions for the National Alliance of Mental Illness (NAMI).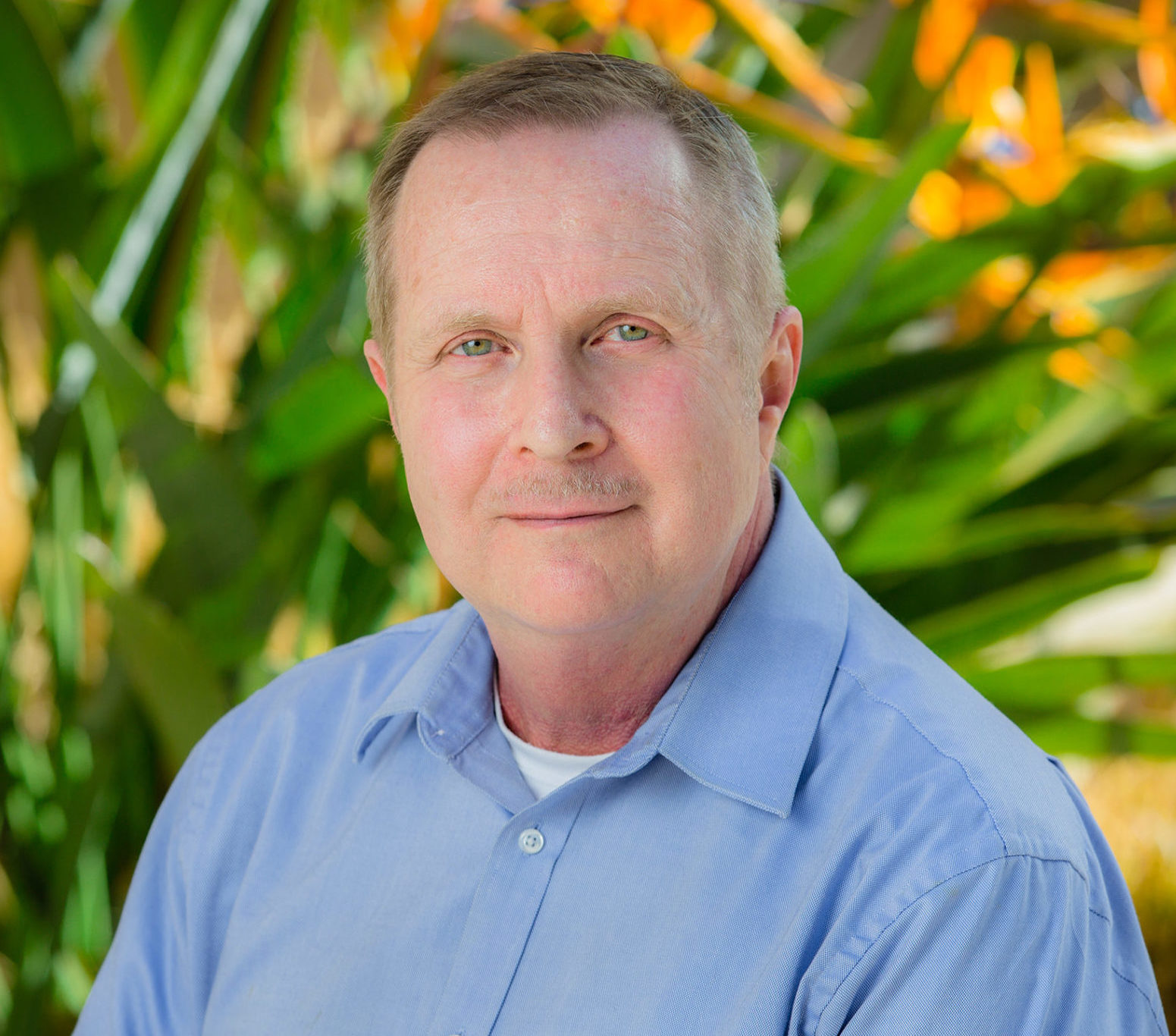 John Moll
Director of Operations
(323) 859-9404
John Moll joined Children's Law Center in 2006 as Director of Operations. In this capacity, he oversees the finance, human resources, and information technology and operations departments; reviews and negotiates contracts; and works to ensure the smooth running of all aspects of the organization's administrative functions. Prior to joining CLC, Mr. Moll served for almost 10 years as General Counsel and Corporate Secretary for Survivors of the Shoah Visual History Foundation, a non-profit organization founded by Steven Spielberg to videotape and disseminate testimonies of witnesses and survivors of the Holocaust. Previously, he was in private practice as a litigator. Mr. Moll also provided pro bono representation to individuals with HIV/AIDS having employment, benefits, and insurance related issues.
Stacie Hendrix
Firm Director, CLCLA1
(323) 980-7700
Stacie Hendrix has been practicing law since 2004. She first worked at Children's Law Center from 2005 to 2008 as a trial attorney in CLCLA1. From 2009 to 2012, Ms. Hendrix served on the children's conflict panel, and then spent three years working at a small plaintiff's firm writing motions and other briefs. Ms. Hendrix returned full time to CLCLA2 in 2015, where she served as a trial attorney, coverage attorney, and then writ attorney. As a writ attorney for over five years, Ms. Hendrix summarized California Supreme Court and Court of Appeal cases, wrote emergency writs to the Second District Court of Appeal, and helped trial attorneys develop case strategies and make effective records for the court of appeal. In addition, Ms. Hendrix was the principal writer for the first ever amicus brief authored and filed by CLC, in the California Supreme Court case In re Caden C., in which the Court created the legal test for assessing the strength and quality of a parent-child relationship as the case moves toward creating permanency for children no longer in parental custody. Ms. Hendrix has also served on the Legislation and Training committees, has co-presented CLC's New Attorney Training program for several years, and has helped create and present at numerous other attorney trainings. She was promoted to Firm Director of CLCLA1 in November 2022. Ms. Hendrix obtained her B.A. in Art History from U.C. Berkeley, and her J.D. degree from New York University School of Law.
Brian Thompson
Firm Director, CLCLA2
(323) 980-8700
Brian Thompson is the Acting Director of Firm 2 at the Children's Law Center of California. Mr. Thompson joined the CLC team in April 2004 as a trial attorney and in 2013 was promoted to supervising attorney. Brian has an extensive background in California juvenile dependency law and has over 10 years' experience teaching trial skills and strategy at Whittier Law School as an adjunct professor. Brian is an active participant at CLC and leads the LA2 Care All unit. He also participates in the Dual Status/ Crossover Committee and Compassion Fatigue Committee. Brain regularly presents "Trial Skills for New Attorneys" at CLC, and most recently presented "Analyzing Nexus, Risk of Harm, and Removal in the time of COVID" for the attorneys at CLC. Prior to his work as an attorney, Brian taught elementary school for the Los Angeles Unified School District. He has played the piano and organ for more than 30 years.
Nancy Sarinana
Firm Director CLCLA3
(323) 980-5700
Nancy Sarinana joined CLC as a staff attorney in 2004 after graduating from Whittier Law School in 2003 where she was a fellow in the Center for Children's Rights Program. Nancy became a Writ Attorney Supervisor in 2017 before being appointed to her current role as firm director. Nancy has spent the entirety of her legal career at CLC advocating for children and youth impacted by abuse and neglect. She is married and has three daughters.
Princess Ramey
Firm Director CLCLA4
(323) 859-4000
Princess Ramey has been with CLC for nearly 28 years. She previously served as an attorney supervisor, a role she has held since 2004. Princess has overseen the law clerk and extern program and was instrumental in CLC's early outreach work, including event planning, donor development, and fundraising. In addition, she played a significant role in creating our Client Needs fund, which makes financial support available to address clients' everyday needs that most of us take for granted. Princess also spent over a year on a special assignment where she served as the project manager for our Monterey Park headquarters' vision, construction and design. Ms. Baltimore received her Bachelor of Science in Foreign Service from Georgetown University in Washington, D.C. and received her law degree from Pepperdine University School of Law.
Jennifer McCartney
Firm Director CLCLA5
(323) 859-9400
Jennifer M. McCartney, Firm Director, began her career at Children's Law Center of California in 2006 as a staff attorney. In 2009, Ms. McCartney was assigned to the Indian Child Welfare Act Court in Edelman Children's Court, gaining expertise in her representation of Native American children in their dependency court cases. She later became a writ attorney; her work included writing and filing CLC's first appellate respondent's brief, assisting with research and writing on a United States Supreme Court Opposition, and summarizing newly published California Appellate and Supreme Court cases. Ms. McCartney served as counsel on the high profile dependency case In re Alexandria P., in which the California Court of Appeal reaffirmed that it is the legal and ethical obligation of child's counsel to represent the interest of the child in dependency court proceedings, not any other entity. With CLC's expansion, in 2019 she became Firm Director of the newly formed CLCLA5. Ms. McCartney obtained her Bachelor in Arts in Political Science from Chapman University, and her Juris Doctorate at Whittier Law School. 
Duane Vick
Managing Attorney Sacramento 1
vickd@clcsac.org
Duane Alexander Vick is the Managing Attorney of Children's Law Center of Sacramento,
Firm 1. Mr. Vick is a U.C. Berkeley graduate in Comparative Literature with a speciality in
German, Russian and Latin. He is a graduate of Howard University School of Law. Mr. Vick
has been practicing in the dependency law since 2004 and has been with CLC since 2011.
Nicole Rouse
Managing Attorney Sacramento 2
rousen@clcsac.org
Nicole Rouse is a Managing Attorney in CLC's Sacramento office. Prior to joining the
organization in 2011 she worked for the Sacramento County Public Defender, Juvenile
Division as a legal research attorney. In her role as managing attorney, Ms. Rouse oversees
CLC's Firm 2 which represents children and youth in Sacramento and Placer Counties. She
is a certified Child Welfare Law Specialist and a graduate of University of the Pacific –
McGeorge School of Law.